T440 Hard Top
The high-power recreational boat: fisherman on the outside, cruiser on the inside
"Flagship" does not mean "the largest boat in the fleet".
It means to have shapes and contents that make the boat the sum of all the qualities expressed by the members of a fleet.
The Tuccoli T 440 has this role in the range of the shipyard and shows that in every aspect of its nature.
The fisherman line, dynamic and muscly by nature, is here enhanced by its size. From stern to bow, the sheer line follows its typical characteristic curve and after a sudden change of flex at the end of the cockpit, it continues towards the high bow that is typical of the category.
The forward freeboard combined with the large sections of the front portion have the advantage of making the boat dry, even when the wind begins to swell the waves, and add living space both inside and outside. A huge potential in terms of comfort and usability for the tireless fisherman as well as the more relaxed yachtsman.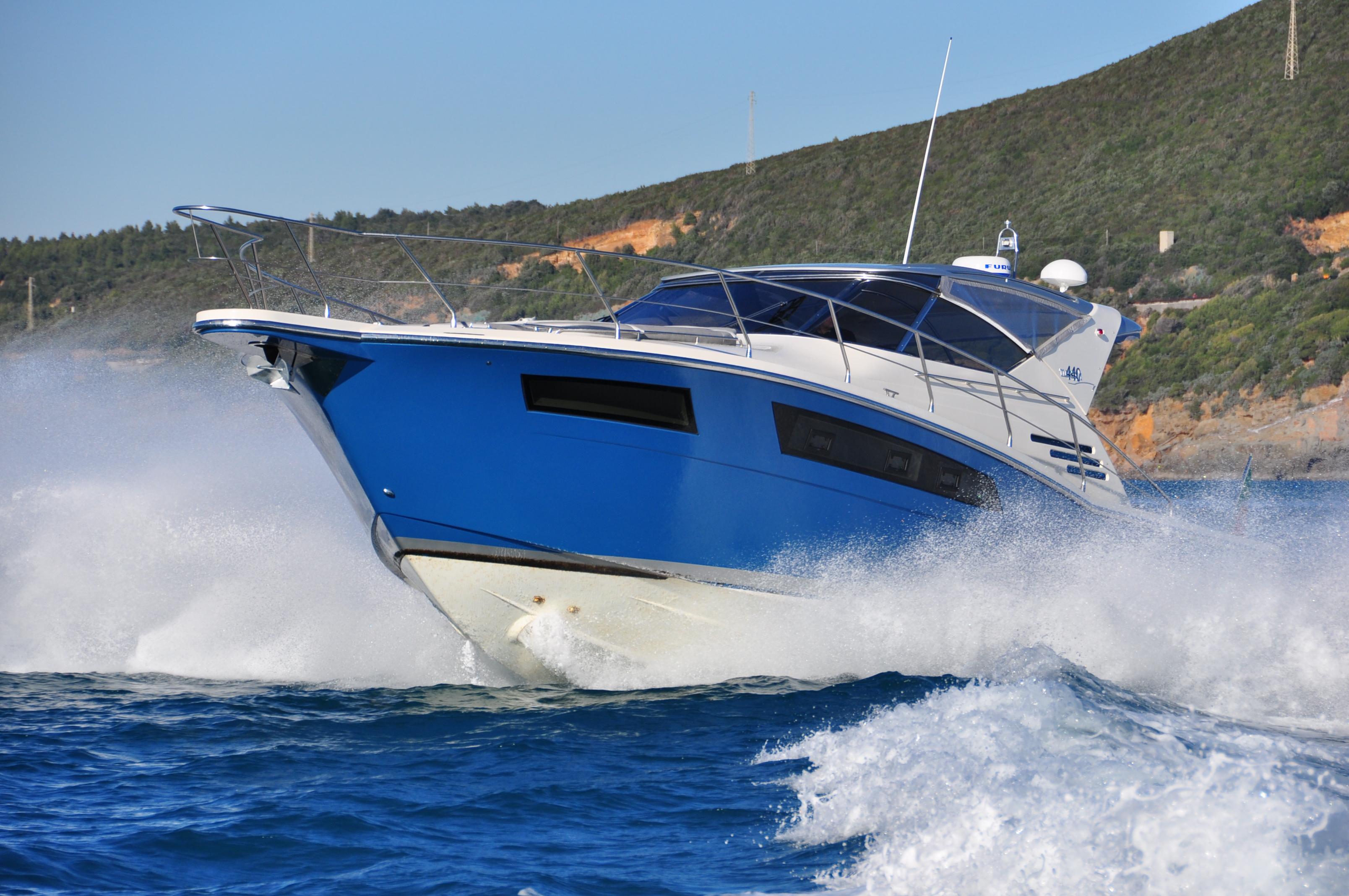 "The charm of fishing is that it is the pursuit of what is elusive but attainable, a perpetual series of occasions for hope."

John Buchan